Unlock the Holy Grail of Job Searching with 1 LinkedIn Search Phrase was originally published on Break Into Tech.
You know that LinkedIn can help you find people.
You know that LinkedIn can help you find a job.
But did you know that LinkedIn can help you find the exact people who can help you find a job?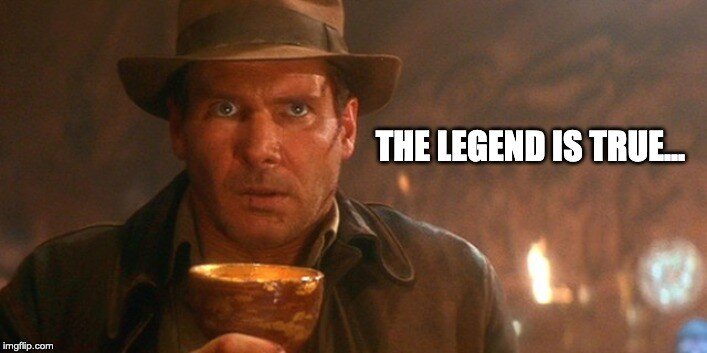 The Holy Grail of Job Searching
What's the worst part of job searching?
The realization that after weeks of applying, hoping, and waiting, you're still no closer to actually talking to a real person.
Instead, all you've got to show for your efforts is a big pile of automated rejection emails.
How refreshing would it be then, to skip past the Applicant Tracking System, the recruiter, and all the other gatekeepers – and talk directly to the person who controls your career fate?
That's right – the Holy Grail of Job Searching:
The Hiring Manager
There are three reasons why you need to reach the actual Hiring Manager (AKA your prospective future boss):
Unlike Applicant Tracking Systems (e.g., Lever, Greenhouse, Jobvite), the Hiring Manager is a flesh-and-blood person (at least until our new AI overlords take charge). Which means you don't need to master the arcane world of keywords and resume formatting just to get noticed. Instead, you can, you know, talk to them – with, like, regular words and stuff… 🙂
Unlike recruiters who are typically juggling 10+ job searches and 1K+ candidates, Hiring Managers are usually focused on just one job and one perfect candidate. After all, they alone bear the consequences of the hire, good and bad. And so while a recruiter may only be able to give you a few seconds of attention span, a smart Hiring Manager will want to invest a significant amount of time getting to know their candidates today since they'll be living with the repercussions for years to come.
Unlike anyone else in the entire process, Hiring Managers make the final call on who gets hired. So while you can optimize your resume for the ATS, chat up the recruiter, and get referrals from teammates, at the end of the day, not one of those actions guarantees you a job. But if the Hiring Manager wants to hire you, you'll have to screw up pretty badly with everything else not to get hired!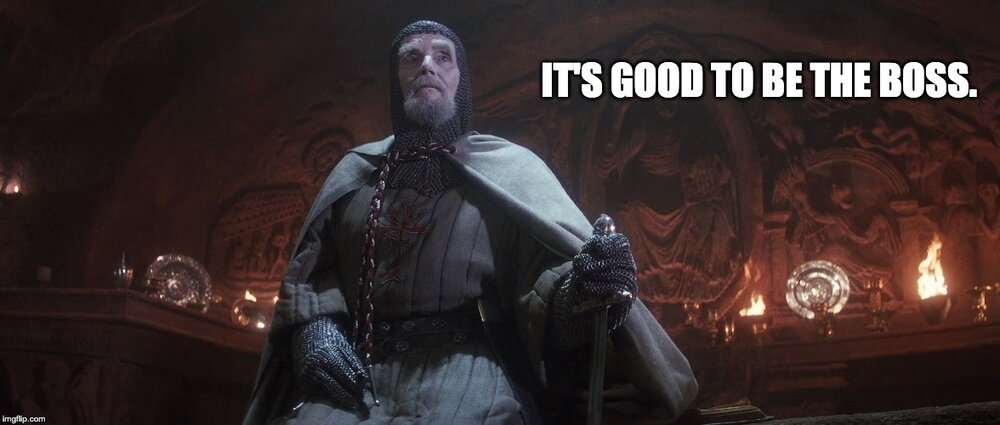 There's Just One Problem…
OK, so you know you need to reach the Hiring Manager.
But how?
As far as I know, there's no job board in the world that lists Hiring Managers.
And that's for a good reason: All of the above gatekeepers (ATS platforms, recruiters) are designed to keep Hiring Managers out of the weeds of the hiring process. That way, they can focus on their day jobs and only get involved once interviews are set-up (and you've been screened out).
But what if I told you there was a way to reach Hiring Managers way earlier in the process?
And specifically reach Hiring Managers who are eager to talk to great talent?
Enter LinkedIn.
Perhaps you've noticed a phenomenon on LinkedIn in the last few years where people change their headlines to "I'm Hiring" or "We're Hiring!"
Voila: Hiring Managers!
And not just any run-of-the-mill Hiring Managers, but super smart ones who realize that tapping into their networks can bring even better, more diverse talent to their teams than job boards alone.
Wouldn't it be awesome if you could specifically find these Hiring Managers in your chosen field?
Now you can:
Just run this ridiculously simple but powerful search to get started:
Title:X "I'm hiring"
That's it.
Seriously.
For example, say you want to connect with a Product Manager who's looking for awesome new PMs.
You got it:
Or maybe you want to get fancy and find Hiring Managers from your alma mater?
No problem:
Or even Hiring Managers with a mutual connection who can introduce you?
You get the idea:
But What Do I Say???
So now that you've found the Job Search Holy Grail, how do you seize it? And not end up like this guy…
Don't overthink it – remember, these Hiring Managers have specifically decided to share their pain with the world:
Help! My team has too much to do and too few teammates to do it!!!
So respond to that pain with your own personal brand of Advil:
So excited to see that you're looking for a PM with a deep background in e-commerce. After building buyer products at eBay the last few years, I'd love to help you tackle this project. Any chance you've got 10 minutes free next week to talk through your challenges and see if I might be able to help?
Note that this approach does three things in a very short amount of space:
It provides immediate value ("I can solve your problem") vs. generic blather ("I love your company!")
It provides a clear next step ("Let's talk next week") vs. an ambiguous close ("Would love to connect!")
It respects their time ("Let's focus on your specific challenge") vs. wastes it ("Here's a 5-paragraph message and a request for an hour of your time")
And then, once you're talking to the Hiring Manager, you'll have a chance to pitch your real ideas against their specific challenges vs. getting stuck behind a resume that goes nowhere.
In other words: Job Search Gold!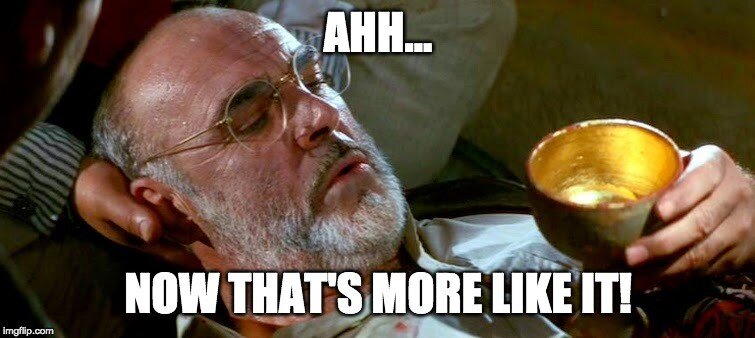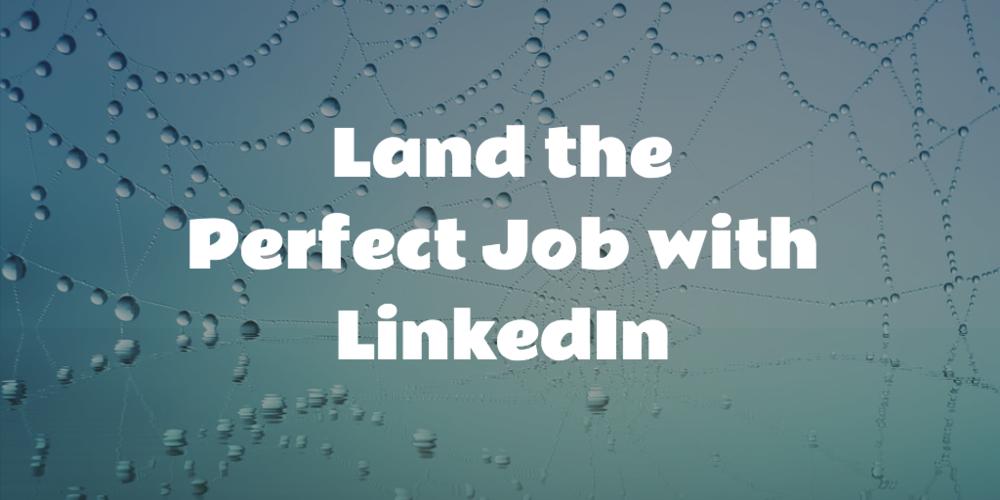 Learn LinkedIn from the experts
Get the only course built by LinkedIn insiders.
Want More LinkedIn Job Hacks?
As a former LinkedIn staffer, I love sharing insider tips with the world.
Get a FREE, step-by-step checklist to optimizing your LinkedIn profile.
TWO BONUS TIPS
1) Did you know that you don't have to run this search over and over again to discover the newest opportunities? Just create a Search Alert (on the right-hand side of the search results) and LinkedIn will do the heavy lifting for you.
2) You can run this same search on LinkedIn Content to see who's just posted the latest "I'm Hiring" announcement. That way, you can make sure to reach out at the exact right time.